Leonardo
The transparent fibre with the strong effect in papers.
Leonardo – the transparent fibre
In contrast to other flat viscose specialities, Leonardo achieves a ratio of 40 to 1 in width and thickness. At the same time, the fibre has an extremely uniform surface and an enormous regularity as regards its cross section. Leonardo can be produced up to three times thinner than regular flat viscose fibres.
Leonardo was developed with special attention to paper applications and scores thanks to its cohesiveness and transparency. A very special attribute that can be advantageous for instance, for security or filter papers.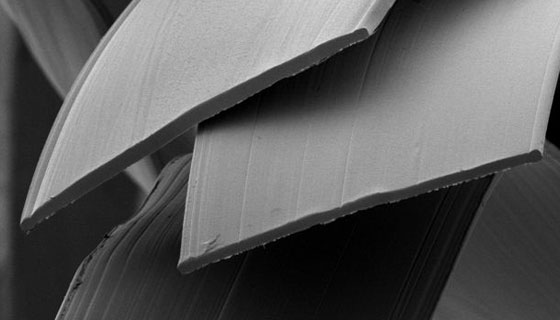 Titer (dtex) / Cutting Length (mm)